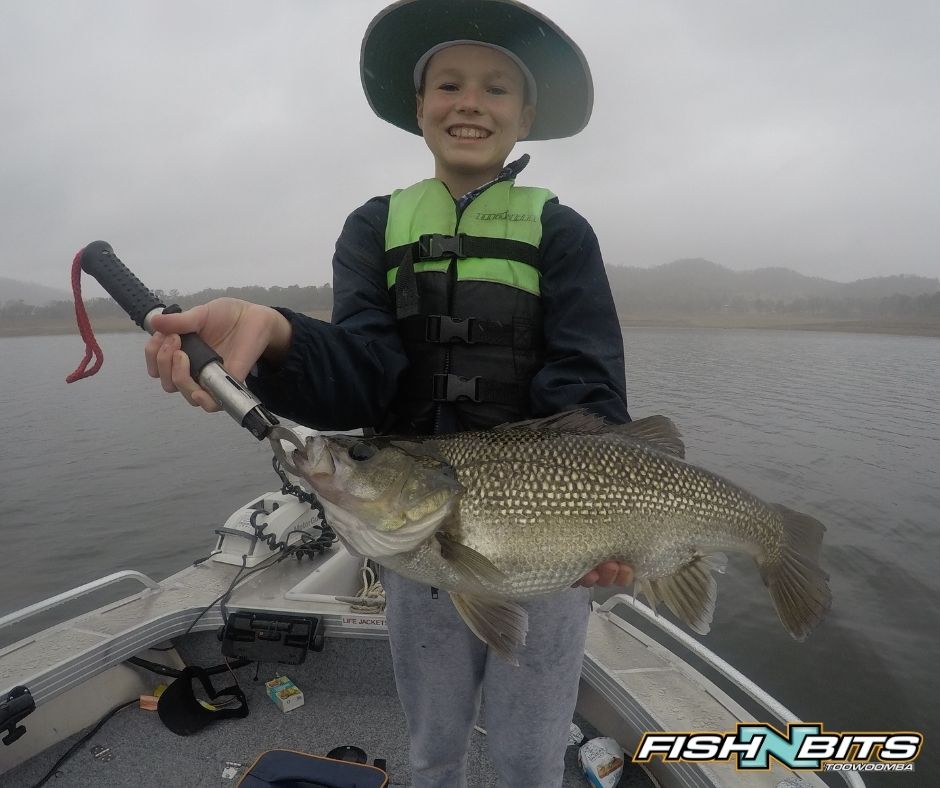 Fishing Report 10th September 2020
Photo: Toby Gothmann (10yo) with a 47cm Bass from Cressbrook using a G2 Spoon - Biggest he has caught so far.
Lure Of The Week

: Lunker Hunt Straight Up Jig
The Lunker Hunt Straight up Jig is one of the better Ice Jigs on the market and perfect for catching bass and yellow belly when they are being stubborn and sitting on the bottom of the lake. FIND THEM HERE 
Cooby Dam
Not the "Big Bang" we were hoping for when Cooby opened but still some nice cod and yellow belly coming in this week. Most fish have been caught on ZX40 Blades and salt water yabbies, with a few good fish landed on live worms this week also. Water temp is key to this lake and it's still a bit cold for the fish to fire up, the better fish are tight in the weeds which are hard to catch, as the water warms up they will move out into the open water. It will definitely be on this Spring/Summer. Remember its "Electric Motors" only.

Cressbrook Dam
Like most bass lakes at the moment, Cressy is a bit hit and miss. There is a good bite window through the middle of the day where some really large bass have been landed mostly fishing spoons and jigs in the deeper water. Once the main bite window ends its gets quite tough to catch any more fish.
Somerset Dam
Again hit and miss it starts to show signs of the big spring bite we are waiting for then the next day nothing. Hang in there I think the water temps will again be playing there part and as it warms up we will see the fishing fire up to that next level.  

Coolmunda Dam
Some Promising reports this week for Coolmunda with some nice Cod being caught trolling hard bodies through the creek bed and deeper parts of the lake. Key to trolling up the cod is bumping the bottom fishing tight to the bottom is key getting the right depth lure for the area you will want something that will get down 20+ ft.

Leslie Dam
A couple large cod caught again this week along with the usual afternoon yellow belly on salt water yabbies. A lot of angler out casting and trolling Jackall TN60's again and having good success along the shallower banks around 15ft. Locating structures on the bottom has been key to finding the fish.
Boondooma Dam
The one lake that has not let up all year, it has been firing and the trend continues crazy fishing all over the lake with crickets scores of fish being landed on both lures and bait. Edges and deep water have produced fish, early morning edge fishing has been good and then moving deep throughout the day. Boondooma is the place to be but I think enough people know that now and the holidays are going to be busy.

Tip Of The Week
The Lakes have become filled with schools of Bony Bream there is a massive amount of bait in the lakes now. Don't mistake this bait balls for fish or school of fish when using your fish finder. Finding the bait can help you locate fish or better areas to be fishing but  doesn't always mean there is fish there

Toowoomba Region - 7 Day Forecast