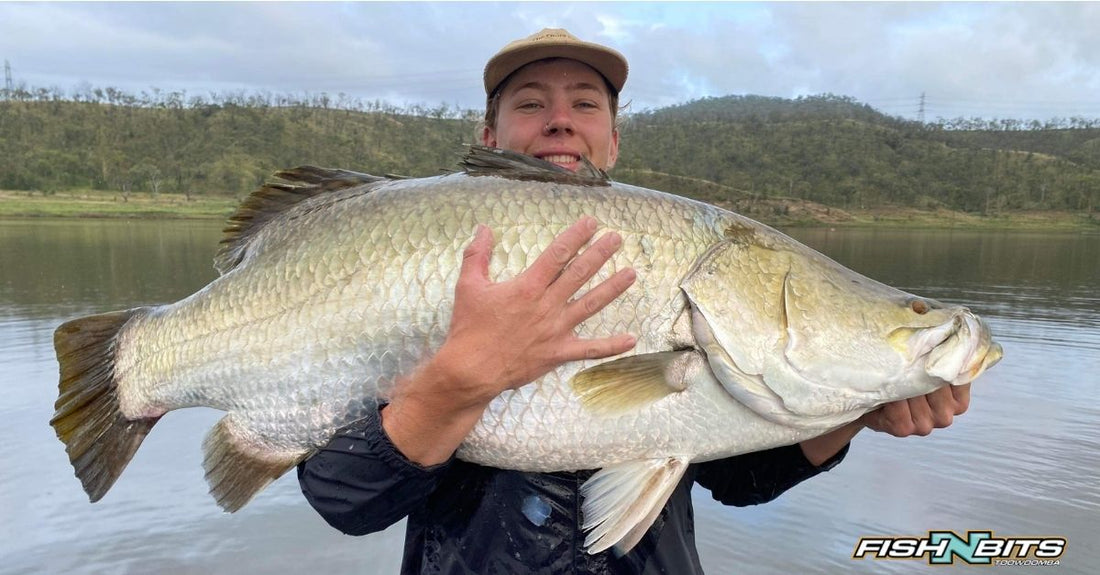 Fishing Report 13th January 2022
Photo: Zac Irvine with a Callide Giant!
Lure Of The Week - 

Jackall TN60

The ever faithful Jackall Tn60 proves dynamite on a lot of our local lakes after the recent rain event, with the dirty water around this lure always shines its brightest in these conditions. With plenty of noise and a lot of vibration it's the perfect reaction style bait.
Find them here: Jackall TN60
Fishing Our Region
Cooby Dam - Unfortunately closed to all water based activities.

Cressbrook - Some very consistent fishing out on our local lake with good number of fish being schooled up in the bull creek arm. The larger lake points are holding a lot of smaller fish which have been very active. The larger fish are suspending out in the main basin around the bout line and Deer island. Hot Bite spectre has been the pick of the lures for the last few weeks and I'm they continue to get the better results.

Leslie Dam - By far the most consistent fishery amongst our lakes, plenty of yellow belly on the bite. The average size of the fish hasn't been the best but plenty of fun for the kids. ZX blades jigged vertically have been getting massive numbers of the smaller fish. The shallower water around the lake edge in 15ft of water has seen good shows of fish. Live worms and saltwater yabbies being the go to for the bait fisherman.

Somerset - After the recent rain the fish have become more active around the shallower water around Pelican point. These fish are feeding on large red claw and shrimp. Keeping your lure right to the bottom is a must. Again the Spectre vibration jig proving dynamite.

Bjelkie - Peterson Dam - Consistent results coming in from BP, the majority of the fish that have been caught have been in reasonably shallower water, casting lipless crank baits or spinnerbaits were getting the better results. Yellow belly have been on the move at northern end of the dam amongst the standing timber live worms and ZX blades was the go too.

Callide - Some amazing fishing is to be had right now, plenty of huge fish on the bite if your willing to put in the time, both trolling and casting big soft plastics have produced some memorable fish. The deeper water on the edge of the creek bed has seen the most consistent catches. The Molix 185 proving very popular for the fish. These big Barra are feeding on big Boney bream and yellow belly so matching the hatch with a larger profile plastic proves successful.
 
The Weather
Toowoomba Region - 7 Day Forecast