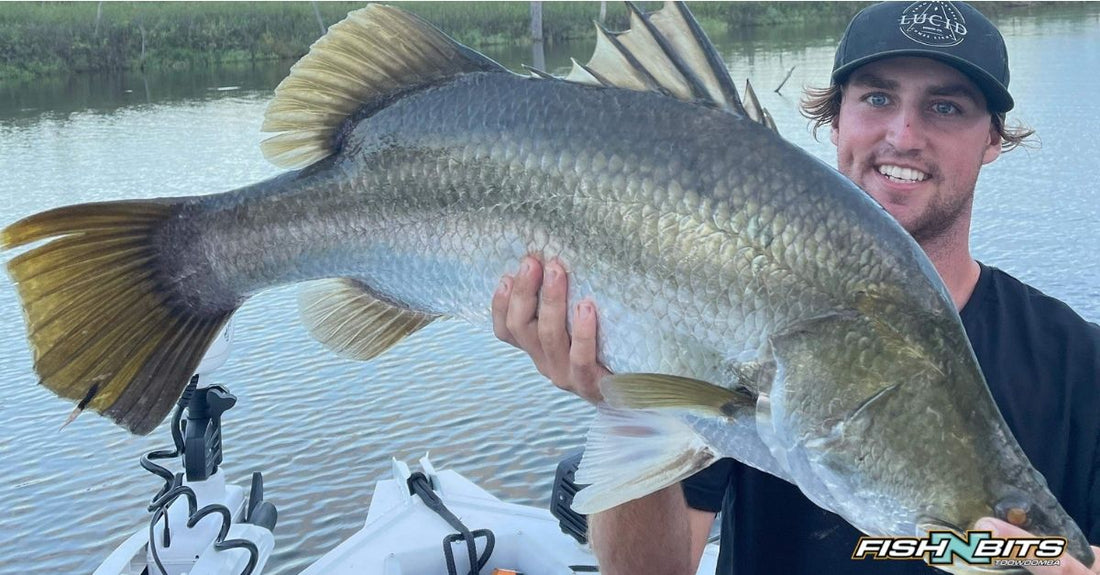 Fishing Report 25th March 2022
Photo: Peter Bell with a great example of what Lake Monduran has to offer! 
Product Of The Week -

Humminbird Coastmaster Charts



Humminbird Coastmaster Mapping charts offers two Mapping cards to suit your needs:

Standard Australia Chart
We've got you covered with never before seen detail of the Australian coastline. Always know where you are and what's ahead with full chart detail of the entire Australian coastline as well as over numerous lakes throughout the country.

Premium Australia Chart
For an added angling advantage, opt for Humminbird CoastMaster Premium Marine Charts. These charts include region-specific coverage and all the features of CoastMaster, with a few key additions: 2D Shaded Relief, Enhanced Aerial Imaging, Auxiliary Contours and Bottom Hardness Layers.

2D Shaded Relief – Makes bottom detail and depth changes easy to spot
Enhanced Aerial Imagery– Navigate confidently and find new fishing spots
Auxiliary Contours– Provides additional contours in shallow water areas
Bottom Hardness – Helps anglers identify bottom composition and key fish-holding areas

Fish with a complete arsenal. CoastMaster is compatible with Humminbird HELIX® G3, G4 SOLIX and Apex® units. Thanks to extensive detail and seaworthy performance, you'll be able to eliminate unproductive water, navigate safely and land your next trophy.
Find them here on this weeks specials page!
Fishing Our Region

Cooby Dam - Unfortunately at this stage closed to all water based activities. Current testing guidelines are in review and the lake will open at the end of march and have less strict guidelines which will mean open a lot more going forward.

Cressbrook - Some great reports have came in since the re opening of our local lake. There's been a good edge bite all day. With the recent foods we have seen this push the fish onto those shallow banks. Suspending jerkbaits, and reaction style of baits like Spinnerbaits and lipless crank baits have all accounted for some reasonable fish. For the deeper schooled fish they have been a little harder to tempt during the day. Spoon and metal blades being the better option for this technique.

Leslie Dam - This lake has produced some massive numbers of fish over the last few weeks and it continues this past week. Zx blades and soft vibes have accounted for majority. While the bait fisherman have also been racking up the numbers. Both Saltwater Yabbies and prawns being the go to. 

Somerset Dam - Somerset has reopened but very few reports coming in, with the water quality not being the best it has made the deep bite that much tougher. Working the banks with spinnerbaits and jackals have been effective. 

Monduran - Last weekend fished well for quite a few anglers, there definitely has been some tough days on the water. The majority of anglers had success casting either Molix 140's and the Castaic Jerky J 7inch to the flooded banks and bays. The past week we have seen a reasonable Jerkbait bite on offer. Targeting the tops of trees with Suspended baits like the Lucky craft pointer or Jackall Squirrel was also proving to be a good option when the plastic bite shuts down. .
The Weather
Toowoomba Region - 7 Day Forecast



BIG CATCH Jackpot Promotion
Are you our lucky winner? Each week one luck customer will be drawn at random to win the Jackpot which starts at $25.

For each week that the jackpot is not claimed the prize will increase by $25. Jackpot resets to $25 once claimed.
CURRENT JACKPOT $200