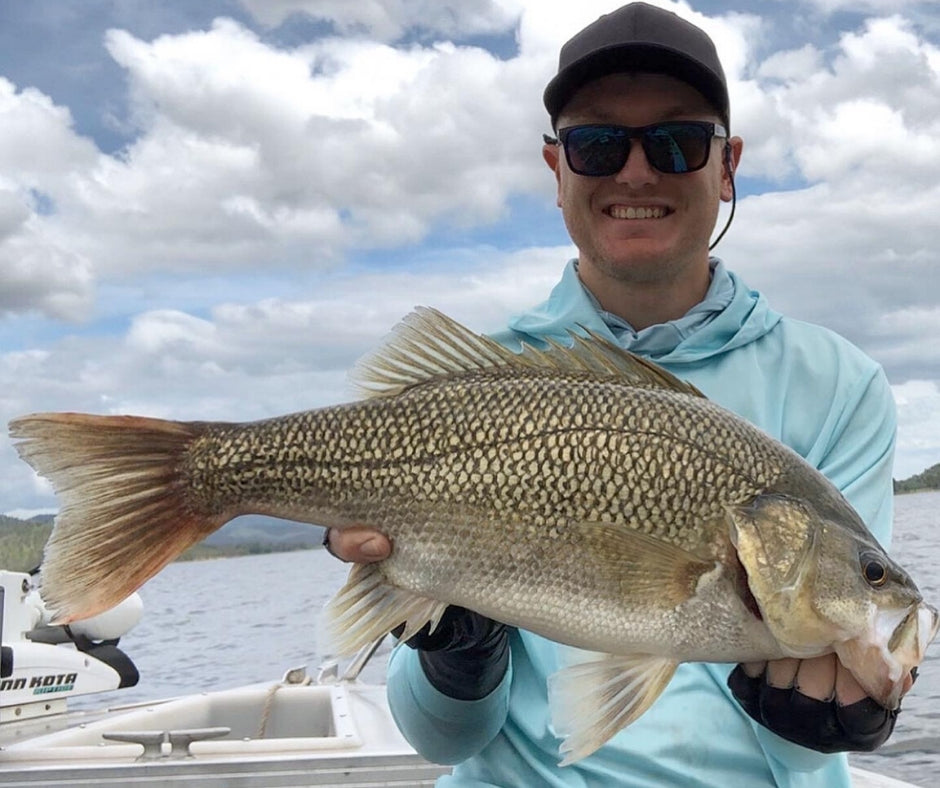 Fishing Report 5th March 2020
Photo: Mitchell Petty with a crackin Bass, from Lake Somerset caught with our lure of the week.
Lure of the week
Hot Bite Spectre Vibration Jig 
This lure speaks for itself, with what it's done over the summer months, while the fish being very tight to the bottom this bait comes into its own, the perfect Red Claw imitation. 
The clear polycarbonate chatter blade introduces something different to fish. This finesse vibration jig offers a subdued sudder, less noise and very little flash. Perfect for catching more fish. With multiple rigging options, pressured fish had better look out!
Cooby Dam
Closed.
Cressbrook Dam
Closed. 
Somerset Dam
Somerset Dam has fished reasonably tough after the recent rain event, with the drop in water temperature the fish have been on the move.  With the dam fishing a little tough the anglers have still been treated with the bigger fish being on the bite. Lure choice has played a big part in getting those pressured fish to react, The Hot Bite Spectre Vibration Jig has been a game changer during these times, Heavy spoons and Spinnerbaits have had there time and place as well. 
Pelican Point and Red Rock have both held good numbers of fish over the past week. Keeping your lure tight to the bottom has been key to getting the larger fish to bite. 
Leslie Dam
Finally what we have all been waiting for, a rise in water level what Leslie desperately needed,  Good numbers of Yellow Belly have been on the bite, The old creek bed around the dam wall has held good numbers of fish, For most fisherman the old trusty Ecogear ZX blade and Jackall Mask has produced some quality fish, For the bait anglers Saltwater Yabbies always being a go too. A bit of a trend from our Southern Cod lakes is becoming very productive in our local lake. Trolling Swimbaits like the Jackall Gantarel and Gigantarel has worked on numerous occasions over the past few weeks. Targeting the slower Tapered grassy banks is perfect for this technique
Lake Maroon
A little untouched Gem of a lake that doesn't get a whole heap of attention that fishes very well after rain, casting the banks with a dirty water will be your best bet, fishing reaction style baits like Jackall Tn60's and Bassman Spinnerbaits have been getting plenty of fish. The top water bite has been in good form during the low light periods, The Jackall Water Moccasin and SK-Pop Grande has been accounting for some great fish