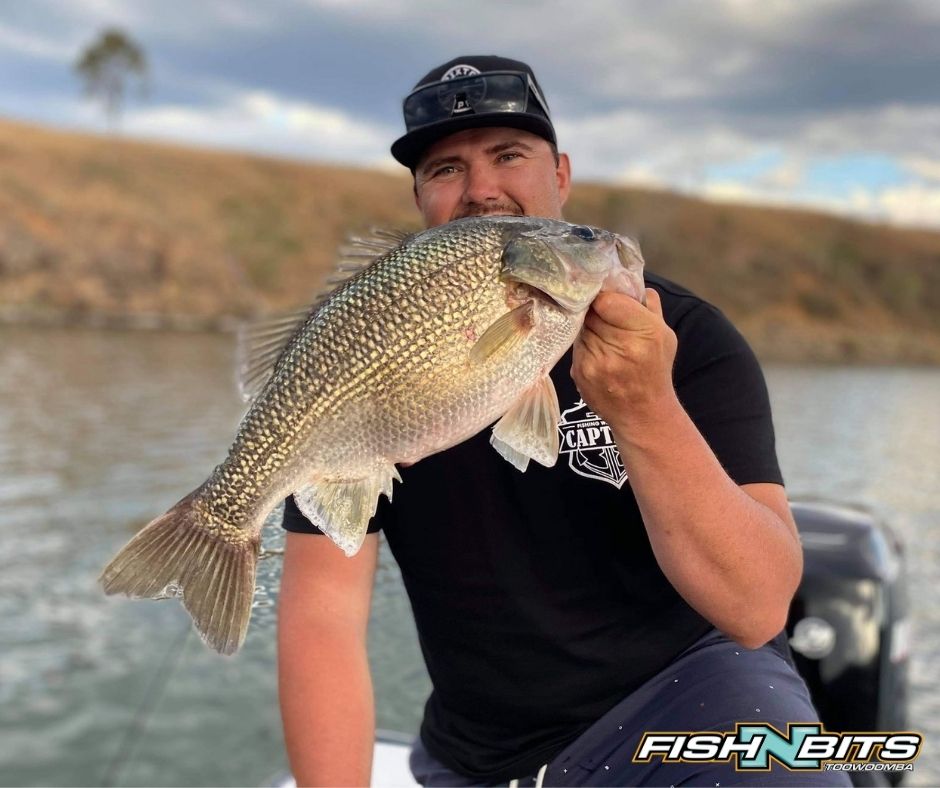 Fishing Report 15th October 2020
Photo: Jake Adam with a great Somerset Bass
Lure of the week


Zerek Live Mullet
The Zerek Live Mullet is a soft plastic joined swimbait that is available in three sizes. Built from the superior strong TPE thermoplastic, the live Mullet uses the same concept as the widely acclaimed live shrimp to emulate natural prey movements to trigger strikes. Find them here: Zerek Live Mullet
Cooby Dam -Good reports over the last week with some great fishing on our local lake, the afternoon bite still proves to be the most successful, the hump out from the buoy line is holding good fish, Zx blades or Soft Jackalls being the go too, trolling shallow diving hardbodies or lipless crankbaits above the broken weed has been the standout technique.
Cressbrook Dam - Its all about the morning bite bite these past few weeks, the early start for some anglers have definitely been worth it. The predominant lake points in the basin has held good numbers of fish, these fish are quite deep so targting them with 30gram spoons like the Hot Bite Raptor or Palm Slow Blatt will be tour best bet.
Somerset Dam - School Holidays over and less boat traffic on the water we should see this lake really kick into gear, the fish are quite spread out throughout the lake, the main spots to check is Red Rock, The Kirkliegh Flats and The Spit, the deeper suspended fish are reacting well too slider grubs and 20-30 gram spoons. The trolling anglers are starting to have very good success on the shallower flats up the northern end of the lake, kepping your tight to the bottom has been key.
Lake Awoonga - Very good reports coming off the last full moon and still continues to fish reasonably well.  Locating the fish hasn't been the hard part, good numbers of fish around The New Zealand Gully and Dingo Island, while any deeper weedy point that the wind has been consistently blowing on can also pay off at the right time. The Molix 140 Shad has been by far the most consistent catcher, with some fish well over the meter mark already being caught this season this lake will only get better and better.
Leslie Dam - With a little warmer weather we have seen some better reports coming in, the bait anglers have caught their fair share of fish, the late afternoon has been the pick of the times, Trolling the creek bed out from the wash pool has resulted in good catches of Murray Cod, large Spinnerbaits and Chatterbaits kept close to the bottom has been the go too. Good schools of yellow belly out from the dam wall, jigging ZX Blades and soft vibes has proved to be successful.
Tip Of The Week
One for the Barra fans.... Any Barra impoundment your heading too, always check the weather a few days or even a week before your trip, checking for that consistent wind can make a huge difference. Finding that warmer water and where the bait is hanging out can be the difference from a great trip to a very poor trip.
Toowoomba Region 7 Day Forecast