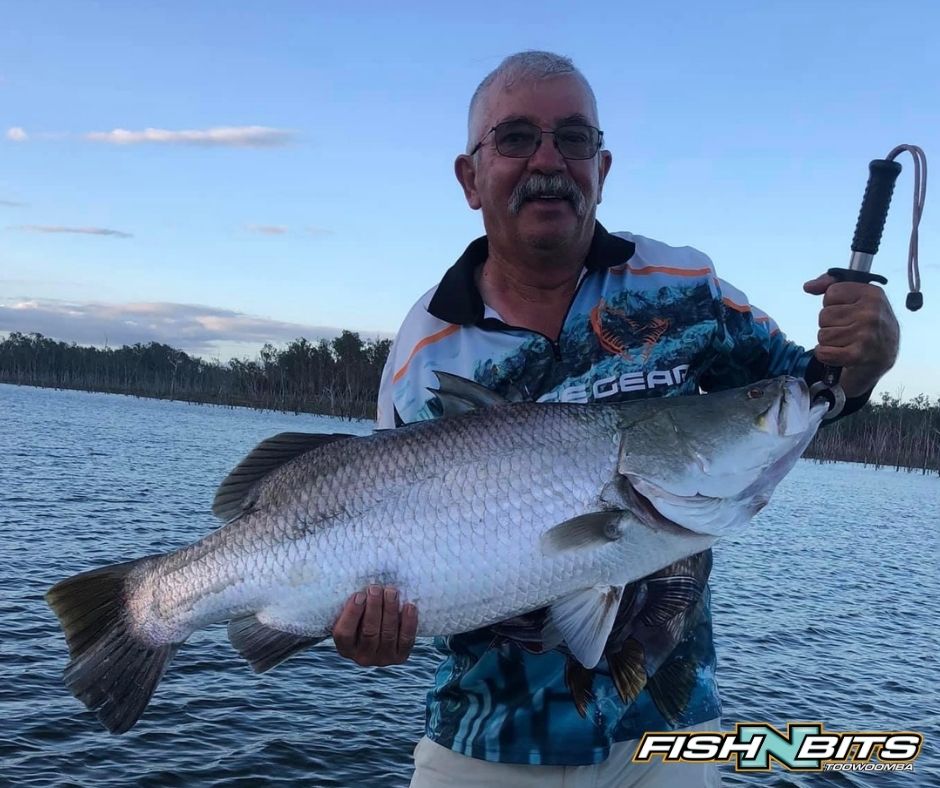 Fishing Report 28th January 2021
Photo: Terry Marshall with a great Example of a Lake Monduran Barra
Lure of the week

Barra Classic
Australia's No.1 Barra lure for trolling in all situations and producing incredible numbers at Lake Monduran at present. The Classic 120 Barra has an unmatched tournament-winning heritage and is the first choice of all serious Barramundi anglers. A great all rounder that will take most larger predators in both fresh & saltwater.
Find them here: Classic Lures - Classic 120
Cooby Dam
This week on the lake we seen some much nicer weather allowing a lot of anglers to get out, good results again this week, not much has changed. The Bait anglers proving very successful during the afternoon, as the temperature cools off of an afternoon the fish have become more active and have been willing to eat a well presented Blade or Soft vibe, ZX Blades and Soft Jackalls have accounted for good fish targeting the steeper rock wall.
Cressbrook Dam
Unfortunately Cylindrospermopsin levels at Lake Cressbrook exceed the Recreational Water Guidelines and still remains CLOSED till further notice.
Somerset Dam

With the busiest weekend of the year just gone and Australia Day the fishing was reasonable and a good amount of fish were caught, a little harder than previous weeks due to the fishing pressure but still very catchable. The Kirkliegh And Queen street flats have been the go to while pelican and Bay 13 are still holding good numbers of fish as well. Again the Hot Bite Spectre has been the go to lure along with spoons still getting there fair share of fish. Keeping your lure tight to the bottom has been key, a slow drag or Hop has been the standout technique. The trolling anglers have been the consistent catchers with good fish caught, the Smak hardbody range covers a good range of depths for this lake.
Moogerah Dam
A dam that flies under the radar most of the year but has potential to fish unbelievably well and that's what it's doing right now, local anglers this week had very good success, Casting and trolling 1/2oz spinnerbaits along the old creek bed on the edge of the deeper timber was the standout.
Leslie Dam
A very similar report to last for Leslie with very inconsistent fishing, the Bait anglers having the most success while the water still being a little dirty from the recent rain. Some large carp have been caught in the lake lately and is great fun targeting this species, just remember all carp that have been caught MUST not be returned to the water.

Lake Monduran

It only gets better as we head towards the full Moon the trolling anglers have definitely had the better success with a lot of casting anglers struggling to even get a bite. The deeper water on the edge of the timber in the basin has fished very well. Trolling the ever faithful Barra classic in the 10-15 range has been the lure of choice of many anglers. If casting is your deal targeting these similar areas with heavy baits like the Molix 140 is your best chance.

Toowoomba Region - 7 Day Forecast