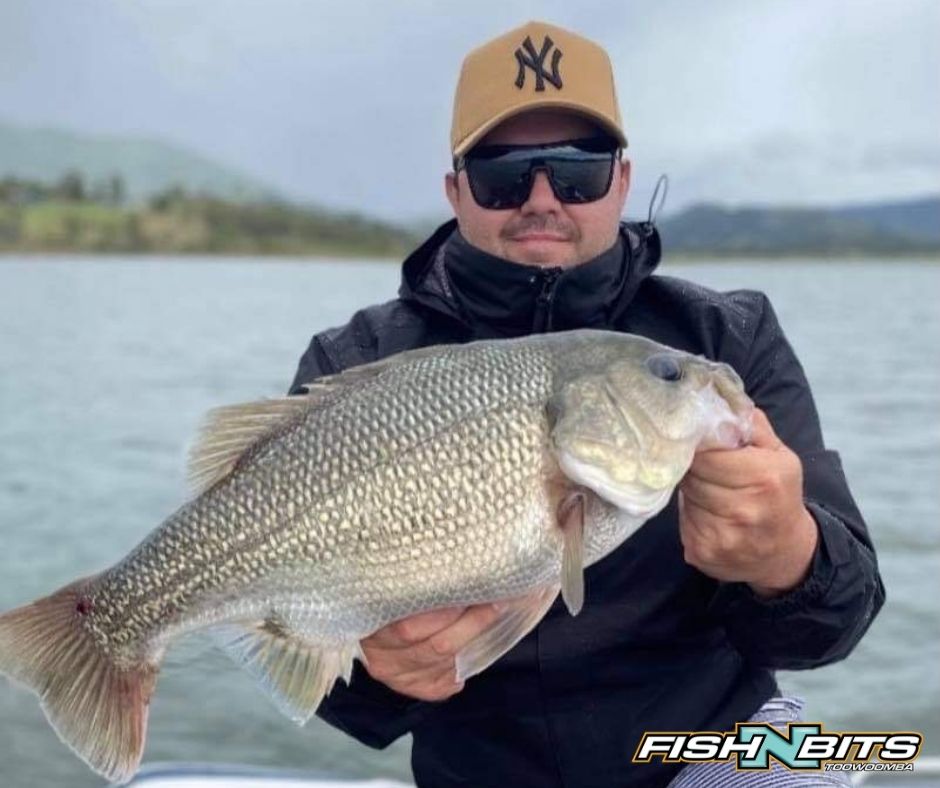 Fishing Report 22nd January 2021
Photo: Jake Adam with this Bass caught at Somerset
Lure of the week


Biwaa Kapsiz Kast HD Soft Plastic Swimbait Lure
Just in from Biwaa, the Kapsiz Kast HD is a pre rigged soft plastic swimbait which is the perfect bite sized feed for big predator species in our found in our rivers and impoundments. Realistic profile with a colour for every situation, the Kapsiz Kast HD comes with a 2x swivel rigged treble hook and heavy through wire.
Find them here: BIWAA - KAPSIZ HD
Cooby Dam
Good results this past week considering the amount of anglers hitting the water, the afternoon session has been the standout, the recent rain has really got the fish on the move. Targeting the deeper parts of the lake around the rock wall with frozen saltwater yabbies and vertically jigging ZX Blades has been the stand out baits.


Cressbrook Dam
Unfortunately still remains closed to water based activities.


Leslie Dam
A little hard this week due to the dirty water from the weekends rain, a few good cod have been caught around the lake, fishing the edge of the old creek bed in the wash pool area, the bait fisherman have been the most successful, saltwater yabbies being the bait of choice for the Yellow Belly.


Somerset Dam
Somerset has been on fire the past few weeks with some quality fish caught. The fish have spread out and have been caught in various spots over the lake, Bay 13, Queen Street, kirkliegh and Pelican Point are all holding good amounts of fish. It's been all about the vibration as the weather heats up, trolling hardbodies in these areas have picked up numerous amounts of fish, other anglers having great success on the Hot Bite Spectre, fishing this lure tight to the bottom has been key, long cast with very small hops along the bottom has been the standout technique.


Boondooma Dam
The pick of the local lakes over the last few months and still producing good amounts of fish, the edge fishing has been the standout, fishing tight to the banks has seen plenty of fish caught, casting Spinnerbaits and skirted jigs to the deeper rock walls is your best bet. The trolling anglers having good success in these same areas. Good numbers of fish are schooled up out from the Dam wall, targeting these fish in the deeper water with Plastics and Spoons.


Lake Monduran
Over the Past few weeks Monduran has really fired up and is yet to let up. The trolling anglers have cleaned up over the last week as the fish have been sitting a little deeper. The old faithful Barra classics in the 10ft range has accounted for good numbers of fish.Fishing the shallower water and tops of trees has still been a go too technique on the residential fish. Targeting tight timber with Suspending Hardbodies like the 79 Squirrel and 115 Super Squirrel has been successful.


Toowoomba Region - 7 Day Forecast