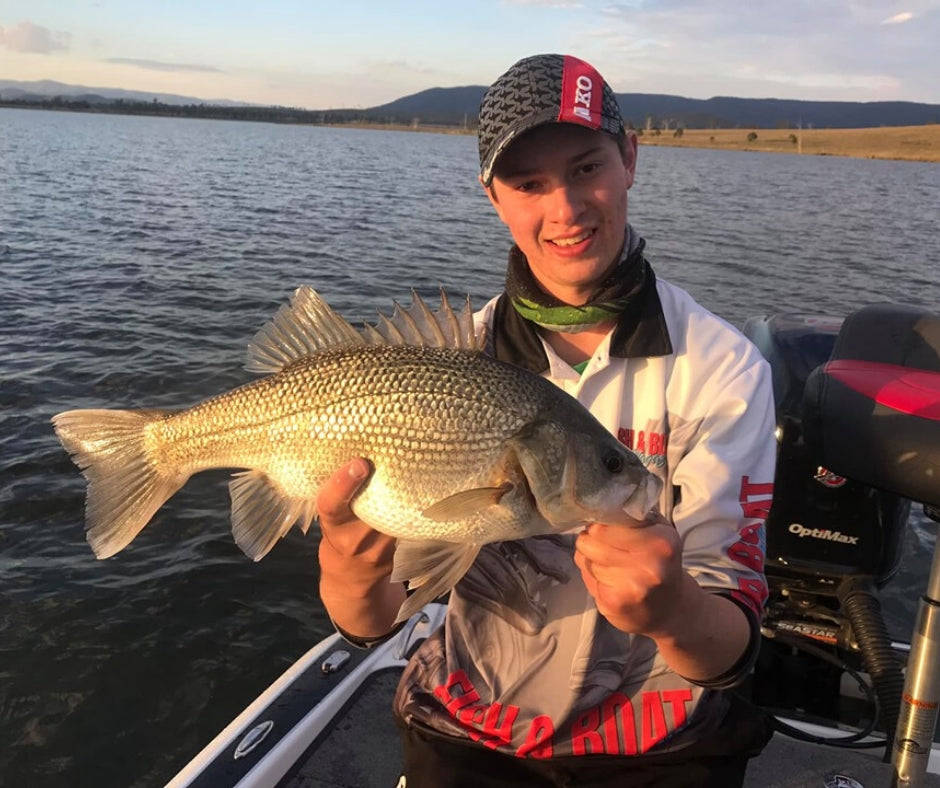 Fishing Report 6th June 2019
Photo: Matt Taylor With a Great Somerset bass
Lure of the week
Jackall B Crawl Swimmer
If you're into swim jigs then the B Crawl Swimmer from Jackall is worth checking out. Top quality silicone skirt, twin weed guard and highly detailed perfect pitch and skip casting techniques.

Fitted with 2 wire guards to keep balance and deflect weed

Cooby and Cressbrook
Remain shut.

Somerset Dam
The pick of our local dam by far at the moment, with near full water levels and the winter time bite really heating up into the afternoon, the Kirkliegh flats and queen street have been the go to areas, casting metal blades and spoons to these school'd fish have had some very unforgettable sessions this season, the colder it gets the lake is gonna fish better and better.

Leslie Dam
With the dropping water level getting your boat in is becoming more difficult and the numbers of fish being landed has been great over the past couple weeks, on the cod front there has been good numbers being caught mainly trolled spinnerbaits picking up these fish with one angler catching 6 in a morning session during the week. Saltwater yabbies being the stand out for the yellow belly anglers.

Copeton Dam
The fishing stays the same this past week with a few lucky anglers catching some great fish while others are grinding it out for that one special bite, the trolling anglers still picking up the majority of the fish as the dam level still drops the fish have been sitting that little bit deeper. The Jackall Gantarel and Gigantarel has been by the pick of the baits.

Boondooma Dam
Boondooma was heavily fished over the last few weekend with a few local comps being held on the lake, this will always make it that little bit tougher as the fish can be very switched on with boat pressure. Most fish were takin in the deeper water using your fish finder to locate them out from main lake points and well known areas, the junction pelican point and around the dam wall were all holding schools of both bass and yellow belly. Both timbered arms also produced some good fish, Bait fishing and Spinnerbaiting were the most popular techniques.

Moogerah Dam
Another lake that's been producing numbers and good quality fish over the last month, The main lake points like the spit have held fish and still continue to hold great numbers now, ½ plastics and spoons being the lure of choice for most anglers

Gold Coast offshore
The close in reefs like the 24 and 36 fathoms have fished very well for Snapper, Jew and the odd Cobia, bottom bashing with pilchards or squid being the go to for the snapper, Float lining live Yakkas have been very successful for the other species, on the wider reefs very good numbers of pearl perch were caught bottom bashing.

Tip of the week
When fishing with a mate its important that you work as a team fishing different techniques until someone works out a pattern this sometimes means sacrificing yourself not catching fish to rule out ideas that are a possibility small changes can make all the difference and its most important to work different water levels instead of just changing colour of lure.