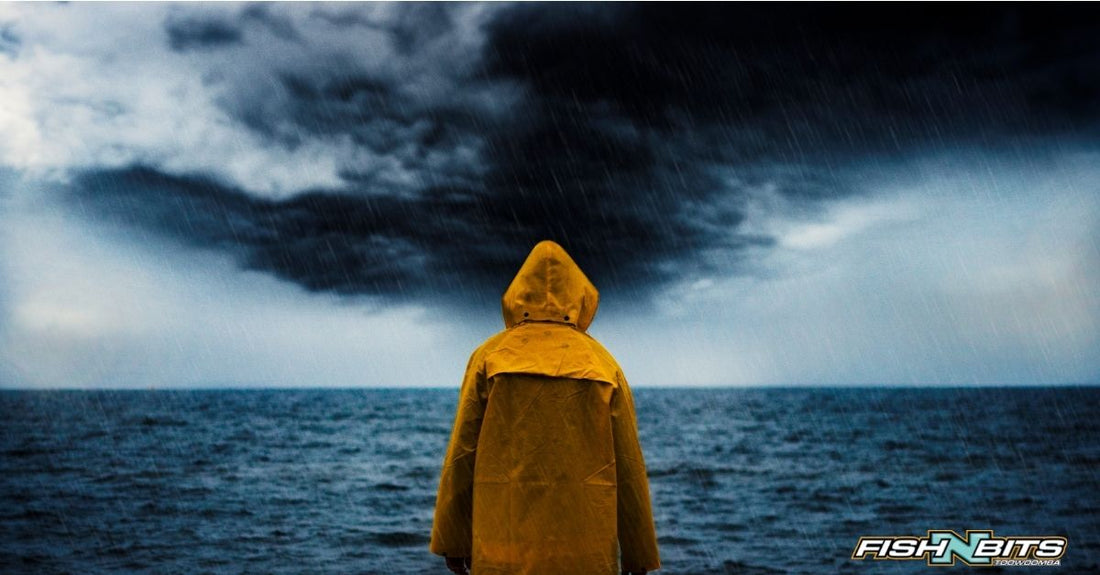 Fishing Report 5th March 2022
Photo: No catch this week with all the wild weather and flooding.
Product Of The Week -

RailBlaza Tackle Caddy



Tackle Caddy can be track mounted tool free on most gunnel tracks in the USA & Australia including Tracker, Crestliner, Lowe, Lund, War Eagle, Princecraft, Horizon, Stessl and many more. The TracMount model can easily be removed and stowed when not in use or transferred to another position on the gunnel track. All TracMount hardware is supplied.

Tackle Caddy is also supplied as a console mount for use in lockers, sides of consoles, RAILBLAZA Fillet Table, cooler/esky and any vertical space in the cockpit. If needed Tackle Caddy can easily be made StarPort compatible using RAILBLAZA Adaptor pair.


Features:
* Holds 2 x Plano 3400 series Original Stowaway tackle boxes or similar
* Slots for pliers, keys, lures, phones, VHF's, binoculars, drink bottles, sunblock, mugs & much more…
* Supplied as a kit, easy to assemble
* UV resistant material
Find them here on this weeks specials page!
Fishing Our Region
Please remember when you are out and about - IF IT's FLOODED FORGET IT

Cooby Dam - Unfortunately at this stage closed to all water based activities. Current testing guidelines are in review and the lake will open at the end of march and have less strict guidelines which will mean open a lot more going forward.
Cressbrook Dam - Another Lake of our is full from the previous rain and will continue to spill over the next few days. The Red Claw will improve significantly when the lake re Opens. We should see a great edge bite soon as the water begins to clear.


Somerset/Wivenhoe - These lakes are at a major high and will be closed to all water activities till further notice.


Leslie Dam - One of our only lakes that are open to all water activities and still fishing very well, targeting the structured flats off the edge of the creek bed, Old faithful Zx blades, Soft Jackalls and Zerek Fish Traps have been producing great numbers. The bait anglers have had huge amounts of success again this week with Saltwater yabbies and Prawns. With recent rain there's also good numbers of fish close to the banks, this is the ideal time for the bank fisherman to get out and take advantage.


Lake Monduran - By far the pic of our Southern Barra dams, great numbers of fish boated and the majority being over the magic meter. With a small 8% rise in water the fish have moved shallow above the grassier banks and bays. The Molix 140, Zerek Mullet and the ever faithful Squidgie Slick Rig are all worth it. Trolling anglers have had another good week amongst the deeper water. The 10ft Barra Classics have been the standout yet again.
The Weather
Toowoomba Region - 7 Day Forecast

* No forecast for this week sorry *

BIG CATCH Jackpot Promotion
Are you our lucky winner? Each week one luck customer will be drawn at random to win the Jackpot which starts at $25.

For each week that the jackpot is not claimed the prize will increase by $25. Jackpot resets to $25 once claimed.
CURRENT JACKPOT $125